Project of the Week
Published: September 28, 2015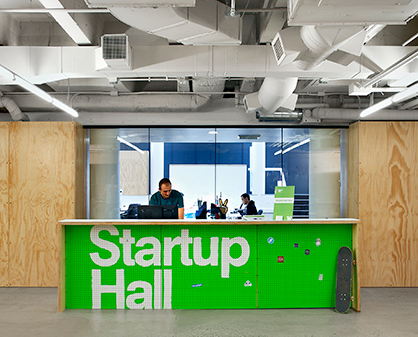 September 2015 –
FORMA's Build-Out of a former UW Law building is recognized by the DJC  
We are pleased to announce that Startup Hall was selected by the Daily Journal of Commerce today as their Project of the Week.
FORMA worked with SHED Architecture, the University and Startup Hall to build this innovative type of work and gathering space–a flexible, supportive arena to bring entrepreneurs, researchers, innovators, and investors together. A great idea and a very cool space, we are excited to have been involved.
You can learn more about Startup Hall here.