FORMA Welcomes Ned Owens
Published: October 20, 2014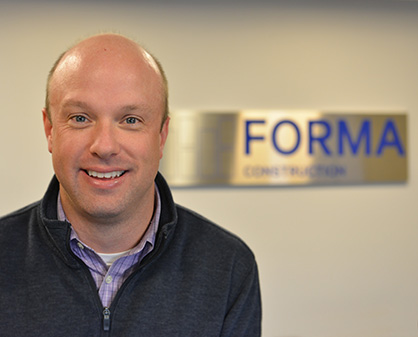 October 2014 -
As long-time Controller Harvey Hanson prepares to retire, FORMA adds a new CFO to the team.
For the past 27 years Controller Harvey Hanson has been a key part of our team. Incredibly reliable, accurate, and trustworthy, his retirement at the end of this year will leave a hole, and we look forward to recognizing all his hard work with an appropriate send-off in December.
With this in mind, we have recently named Ned Owens FORMA's new Chief Financial Officer. A lifetime Olympia resident, Ned maintains deep roots in the South Sound community. Originally someone we reached out to in order to help find candidates, it quickly became apparent what a great fit he would be for our organization. Having most recently worked as a CPA, he also has experience performing business audits and gives talks on tax credit opportunities.