This One's Going on the Fridge
Published: January 16, 2018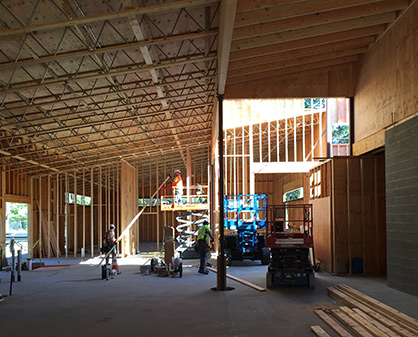 January 2018 -
"FORMA, the contractor, is doing an outstanding job," the Chief said...
"You could almost move in [now], it's so clean. And it's so clean because they make sure. You have a clean work site, you have a more effective work site. They've just been Johnny-on-the-spot for everything." The statement above is from a recent article in the
Bainbridge Island Review
, quoting BIFD Chief Hank Teran, as he surveys construction progress at the new Fire Station 21 on Bainbridge Island--and the Johnny-on-the-spot he referenced is actually Charlie Blankenship--FORMA's Superintendent running construction of the new Station. We're pretty proud of Charlie and the very tight ship he runs, and we're pleased to be a part of this beautiful new fire station taking shape and on schedule to open later this year. Check out the Review for more details on the new facility and Charlie's tip top work.