ORLA Opens Its Doors
Published: March 18, 2015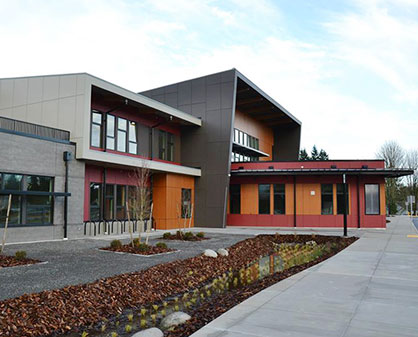 March 2015 -
Olympia Regional Learning Academy's new campus is ready for students. 
On target to be the most energy efficient school ever built in Washington, the new 66,000 sf Olympia Regional Learning Academy was recently completed by FORMA Construction and opened its doors to 500 students this week. Housing classrooms, state of the art labs, playgrounds, gathering areas, athletic & preforming arts facilities; the new home for this public school's innovative hConnect, iConnect and Montessori programs will better serve the District's fastest growing school and surrounding community. Click
here
to read more about ORLA's programs and new campus in the Olympian.