Open House this Thursday
Published: January 05, 2016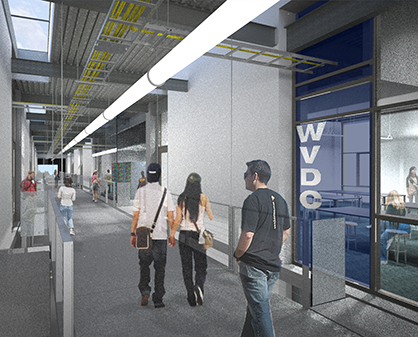 January 2016 –
Join us for the Grand Opening of the new Advanced Technology Center  
If you're in the Tacoma area this Thursday afternoon, stop by Bates Technical College from 1:30 – 3PM to take a tour of their newest facility–the 52,000 sf Advanced Technology Building, built to house the school's Engineering, Information Technology, and Digital Media programs.
Designed by McGranahan Architects, the new building showcases typically back-of-house components such as the two-story, glass-encased Data Center with server racks surrounded by catwalks on the upper level to serve both infrastructure and education purposes.
You can read more about the project and this week's Opening Event in the News Tribune.