Monsters & Golfers
Published: August 21, 2015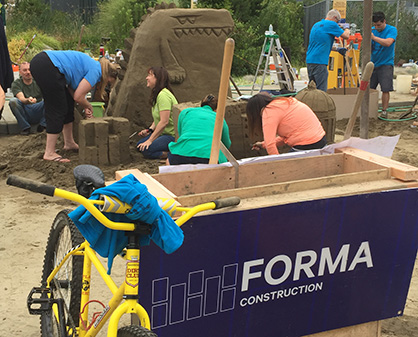 August 2015 –
It's a busy Friday for FORMA with big events in Seattle and Olympia
Our annual Subcontractor Appreciation event is just getting started at Jefferson Park on Beacon Hill, where we're enjoying some delicious BBQ and getting to know our colleagues better over goofy games, putting competitions and prizes.
Olympia crews got started early this morning working on FORMA's sculpture at this year's Sand in the City Event at the Hands On Children's Museum, and it looks like it's shaping up well – great job carvers!
If you're in Seattle or Olympia today stop by and see us – and keep an eye on twitter and Facebook for updates.