FORMA Welcomes Local Subs
Published: April 17, 2015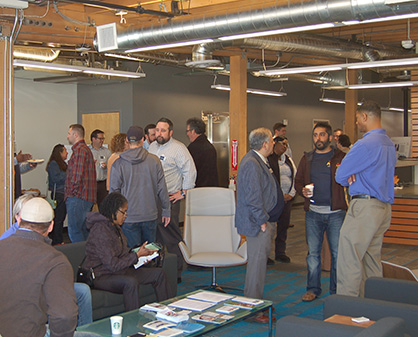 April 2015 –
We put our new Seattle offices to use this week with our annual Break-into-JOC Breakfast. 
In an effort to reach out to local businesses and expand our database of JOC subcontractors, FORMA hosted an informal gathering on Thursday morning to demystify Job Order Contracting and chat over coffee and bagels.
A great way for small businesses to grow and break into public works, FORMA's Job Order Contracts offer many benefits to local subcontractors, particularly historically under-utilized businesses in the area.
If you are interested in learning more about Job Order Contracting and missed this event, you can join us for the next one at the University of Washington on Tuesday April 21st from 4-6PM.
If you're are interested in adding your business to our subcontractor database, please fill out and return our  Invitation to Subcontract