FORMA & Tigers & Bears!
Published: May 01, 2015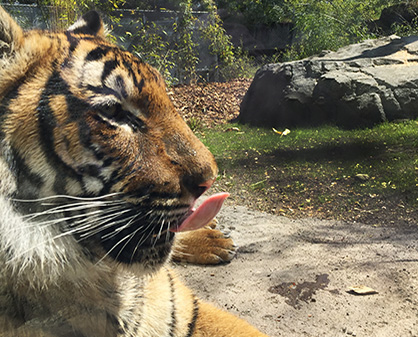 May 2015 -
Our work on two new habitats at Woodland Park Zoo is complete as the Zoo gears up for a major grand opening tomorrow. 
The Woodland Park Zoo's website features a countdown clock--ticking off the seconds until tigers are back at the zoo, and there's not long to wait now. Tomorrow, May 2nd, the Zoo's new Banyan Wilds will open to the public, and FORMA is thrilled to be a part of WPZ's most ambitious exhibit project in nearly two decades. Featuring state of the art habitats for three young Malayan tiger brothers and two female sloth bears, the exhibit also includes a conservation field house with interactive touch screens and forrest preservation information on this critical region. Learn more about the exciting new exhibit
here
, or experience it for yourself with a visit to Banyan Wilds.