"Everyone is really looking forward to the modernization"
Published: July 22, 2015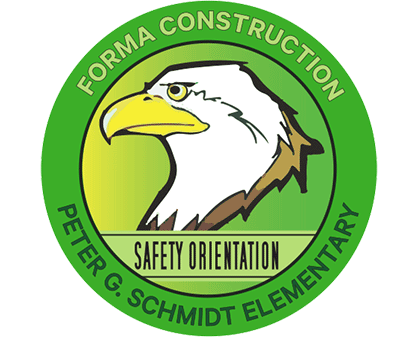 July 2015 –
Parents, teachers and students are excited to see FORMA begin construction at Peter G Schmidt Elementary School.
FORMA began work recently on the replacement of Peter G Schmidt Elementary in Tumwater–an aging campus that has seen multiple remodels and retrofits over its history. The new $24.9M school will house 30 classrooms, a music room, library, computer lab, gym/cafeteria facilities, and is on schedule to open its doors to students in 2016.
FORMA crews will build the new 60,000 sf school adjacent to the existing, fully occupied campus in phases, culminating with the demolition of the original school and final site work. For more information on the project, visit the Olympian.