The MTA T-CC Grand Opening Event
Published: April 06, 2015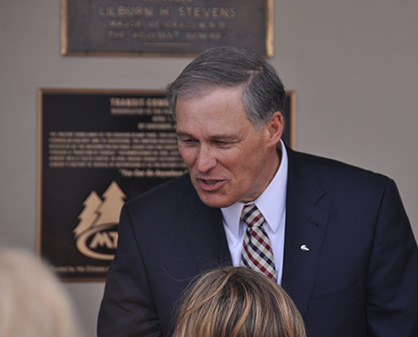 April 2015 -
Shelton community members, local officials and government big-wigs joined the Mason Transit Authority last week to celebrate the opening of its brand new Transit-Community Center. 
FORMA project team members were among those in attendance at the April 1st Rededication Ceremony to announce the official transformation of a 1950's era Shelton Armory into a proud new hub for local residents and the MTA. The culmination of many years of planning, petitioning and fund-raising; the new facility took just 11 months to build under FORMA's leadership, in a GC/CM partnership with the design team and Owner's representatives. You can read more about the community-oriented kick-off event
here
and even listen to some of the speeches by presenters; who included a representative from the Federal Transit Administration, Shelton's Mayor Gary Cronce, and Governor Jay Inslee, among others.