So You Want to be a Contractor?
Published: February 17, 2017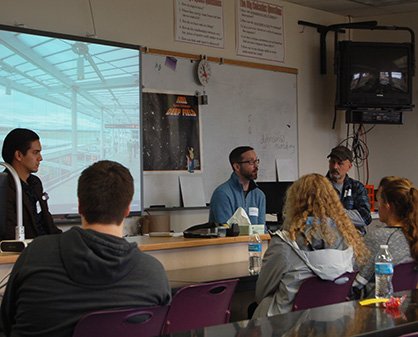 February 2017 -
FORMA Moulds Young Minds in Anacortes  
With Phase I construction of the new Rice Field Athletic complex & Veterans Memorial complete, and planning for the next phases of the major Anacortes HS Replacement Project well underway, the FORMA GC/CM team spent some time with students and staff at the AHS Career Day this week. Project Engineer Chris Colley, Senior Project Manager Keith Michel, and Superintendent Brad Shuman talked to students about their career paths, their studies, and how "working in construction" can mean a lot of different things; with roles available for people who have a wide range of talents, interests, and goals. Thank you AHS for inviting us to be a part of this important day--we look forward to working with Anacortes High School students in the near future. Stay tuned for news on the major GroundBreaking event coming up, as we start construction on Phase II, and don't forget to follow our progress on
Instagram
as your new campus takes shape.