Have you ever wanted to tear down your High School?
Published: July 27, 2017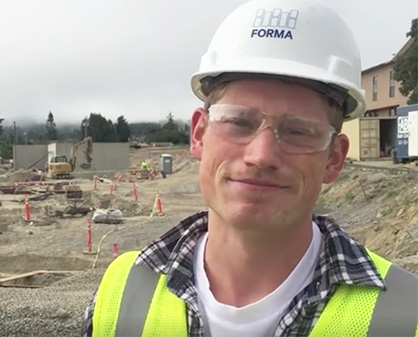 July 2017 -
Project Engineer Intern Zach Vance is a key member of FORMA's field team currently demo-ing and re-building Anacortes High School--and he's an AHS alumnus.
FORMA's well-oiled school building machine is showcased in this recent short
video
, along with Intern Zach Vance--a 2014 graduate of AHS, who's now helping us build the new Anacortes High School as a Project Engineer at FORMA Construction.