Anacortes is Calling
Published: March 17, 2017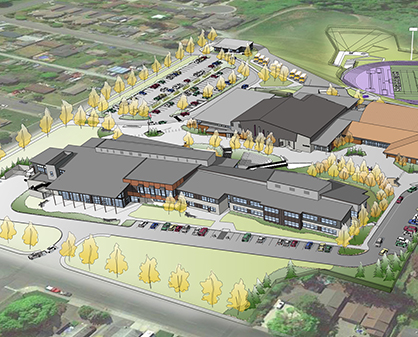 March 2017 -
Attention Bidders: Mark your calendars for big subcontracting opportunities on the Anacortes High School project!
FORMA is proud and excited to be leading the AHS Replacement and Modernization project for a great client in a great town, and we want YOU to join our team. This is an approximately $54M GC/CM project with many bid packages and opportunities to bid as a prime subcontractor, or to us directly for many scopes of work through a more traditional "qualified" bid approach. We've established 3/29 and 3/30, 3pm as our bid times, so take a look at our
Invitation to Bid
, share it with all your friends, and we look forward to working with you in Anacortes!
-rendering courtesy of Hutteball & Oremus Architecture