AHS Neighborhood Construction Update
Published: May 17, 2017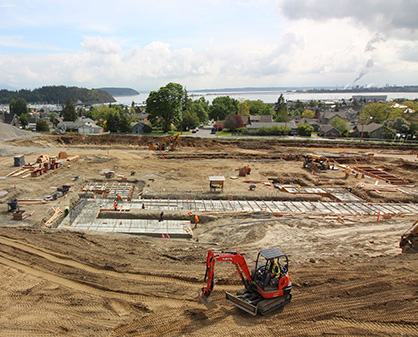 May 2017 -
Join us Monday afternoon to see what we've been up to in Anacortes.
Mark your calendars for the
AHS Neighborhood Construction Update
set for this Monday, May 22nd at 5:30 pm in the High School cafeteria. We're excited to share progress updates, answer questions and discuss the project with neighbors, community members, and the AHS team. For even more information on what's happening at AHS, check out this great
video
on the new school recently posted by the District. And as always, you can stay up to date on construction progress via our live
webcam
and our
Instagram
feed.